Collaborate.
Modernize.
Hire.
Repeat.
Hiring Modernization Project Overview
WHAT. The Hiring Modernization Project is a collaborative effort to improve hiring. The collaboration will ensure changes to the way we hire result in fair, effective and modern processes for applicants, hiring managers, human resources professionals, and others. This project is merit-based, user-centered, data-driven and ongoing.
WHO. The project is guided by YOU, and a steering committee of HR Leaders from 15 City departments. Whether you're a hiring manager or a new employee, we are seeking your input in different ways as we progress.
WHY. Improving the way we hire will have the biggest impact on how the City operates of anything we can do. Modernization requires shared effort, commitment and collaboration to succeed.
HOW YOU CAN HELP. Serve as valuable contributors to the design, development and implementation of user-centered hiring solutions that ensure success and evolve the way we hire.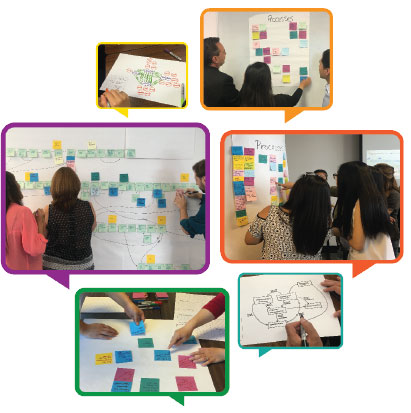 Phase 1: Experience Mapping (Complete)
During phase-one we worked together to define the problems we seek to solve. We engaged HR professionals from many City departments in 14 participatory design workshops; held two workshops with hiring managers; and presented to the Civil Service Commission. Feedback from these engagements supported the creation of two comprehensive journey maps. One map shows the hiring process with accompanying pain points from the hiring manager perspective, and the other from the HR perspective.
At the end of October, the project pivoted into phase-two: process refinement and solution identification. Since the start of this phase, HR professionals, hiring managers, and recent candidates have been working together to problem solve and identify solutions to the pain points that were discovered in phase-one.
We are here...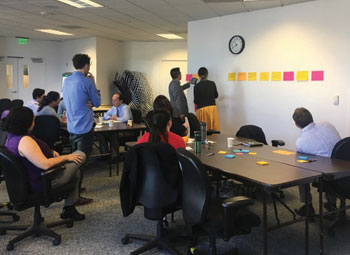 Interactive Workshops
Currently, we are running interactive workshops with hiring managers, HR professionals and recent candidates that focus on problem-solving and solution-identification.
Want to join the evolution? Visit us online at medium.com/@sfhiring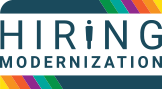 Brought to you by