Welcome to SF CENtral!
SF CENtral is a new City portal that brings together timely and important information to employees from all City departments. SF CENtral will include a website, text notifications and weekly newsletters delivered via City email.
A DAY AT ONE OF REC & PARKS' CHILDCARE CENTERS
City Department Updates
The links below guide employees from the main SF CENtral page to updates specific to their departments. As many of the sites below require remote access, be sure to log into your Microsoft 365 email account and/or VPN to access your department's page. In the coming weeks, SF CENtral will continue to expand and more City departments will be joining SF CENtral!
San Francisco Retailers Begin to Reopen
Thanks to stabilizing and improving public health conditions in San Francisco, the City is able to move cautiously toward safely reopening. San Francisco's Department of Public Health outlined new conditions for smaller retail and related businesses to resume operations for storefront pickup. Last week, many San Francisco businesses reopened their doors to the public.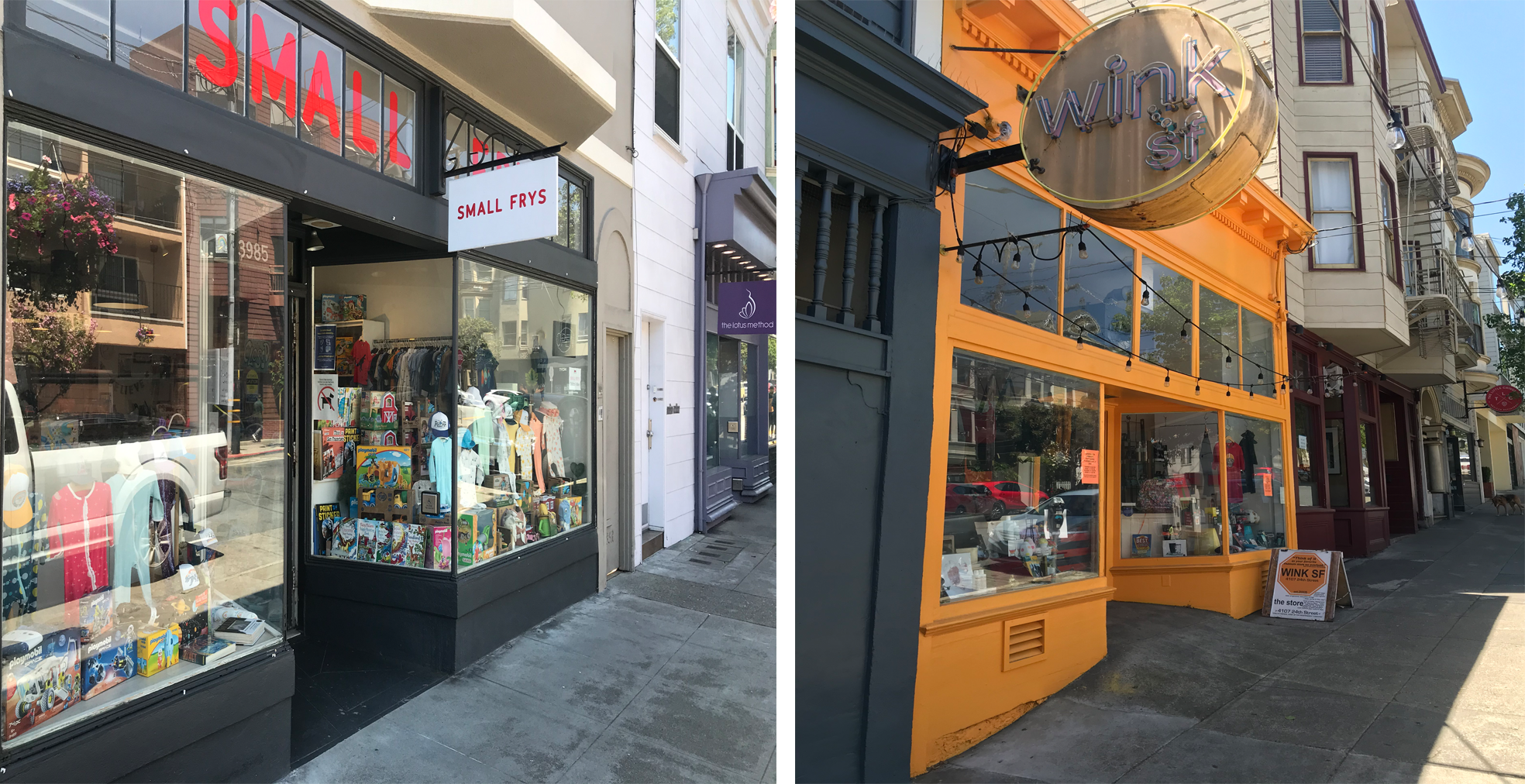 "This is a meaningful step on the gradual path to the new normal," said Director of Health Dr. Grant Colfax. "As we take these hopeful steps, we will continue to balance them alongside protecting community health. We will keep a close eye on the data, so that we can move forward, pause, or increase restrictions, depending on the spread of the virus in the community."
Under the new conditions, businesses must have in place a Social Distancing Protocol and an updated Health and Safety Plan for operating during the pandemic. The City has issued guidelines and best practices to help retailers adjust to the new conditions at SF.gov/curbside .
At this time, the directives allow for storefront, curbside, and pickup operations only; no customers are allowed inside the store. Moreover, stores in enclosed shopping centers, like Westfield Centre or Stonestown, are not yet allowed to reopen.
DSW Spotlight
Pau Crego, MPH Deputy Director – Policy & Programs, Office of Transgender Initiatives
Pau Crego is the Deputy Director of Policy & Programs with the City's Office of Transgender Initiatives. With his background in public health, he volunteered as a Disaster Service Worker (DSW) back in April. Pau is working at the EOC to support the Department of Homelessness and Supportive Housing (HSH) with the new shelter in place system for people experiencing homelessness. Pau helps coordinate support for the Site Leads – some of the DSWs who staff the temporary housing sites.
Pau's favorite observation has been seeing people move from fear to confidence after they work a few shifts. "I love to see the DSWs realize that they have abilities they didn't know they had. A lot of these people become inspired and grateful to be able to support vulnerable communities. And many extend their deployment because they find it worthwhile."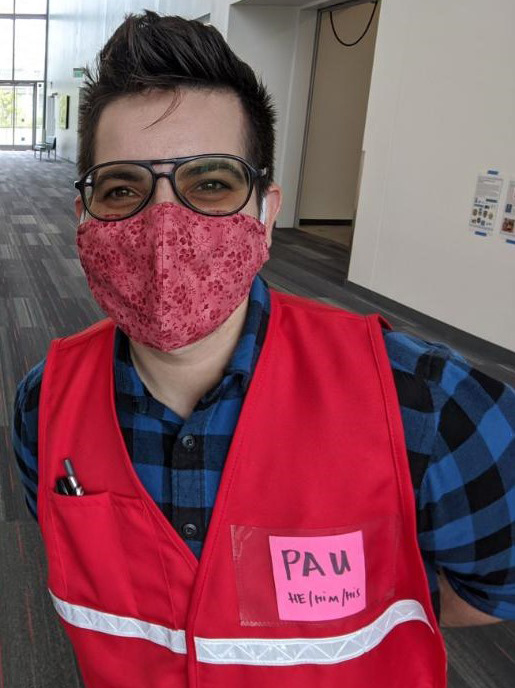 A big part of our job is making sure that the DSWs who are assigned to these jobs feel comfortable and prepared," explains Pau. "Many DSWs feel reticent at first about working at these sites, so we try to provide them with as much clarity and information as we can to ease their concerns. It can be challenging because this is a rapidly changing environment and we are adapting to new information every day.
Pau Crego, MPH Deputy Director
Policy & Programs, Office of Transgender Initiatives
Pau is extending his deployment, and hopes to stay on at the EOC for as long as he's needed. He's already making the EOC a more inclusive place for DSWs. When he arrived, he and other colleagues realized that there were not adequate all-gender restrooms and that they lacked appropriate signage. They worked with EOC Equity Officers to incorporate inclusive practices, making it a more welcoming workplace environment.
Childcare for Essential Workers
Since the Stay Home Order was issued, the City has been operating emergency child and youth care sites to support first responders, healthcare workers, essential employees and Disaster Service Workers (DSWs). San Francisco's Departments of Youth, Children and their Families (DCYF) and Recreation and Parks are managing the program, which includes 25 childcare sites across the City providing care for more than 260 children through June 2.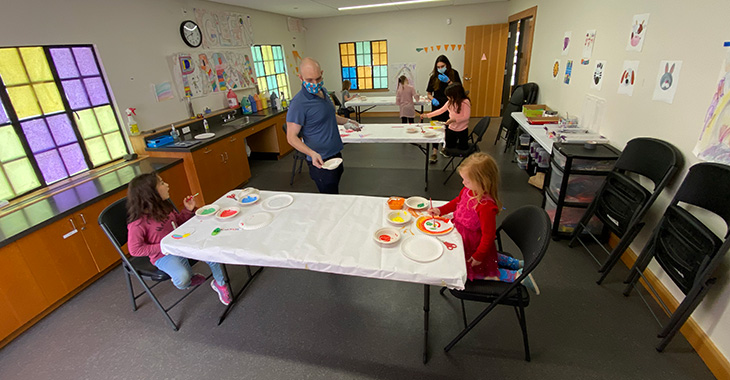 "When the city launched its COVID-19 response, emergency childcare was a way for Rec and Parks to quickly help parents who were working on the front lines of the health emergency," said General Manager of Recreation and Parks Phil Ginsburg. "We recognized that as first responders, emergency workers and essential employees, they needed to be able to do their jobs. We provide them with a safe, healthy place to leave their children while they help the City."
The program offers services for children in grades K through 8 at recreation centers and clubhouses across the city. Many of the sites support distance learning with work spaces, study time and free wi-fi. Adults onsite offer help with homework and lead a variety of indoor and outdoor activities, including sports, art and STEM projects. Participants are offered three healthy meals each day.

The City is also providing emergency childcare for very young children, ages 0 – 5 at licensed facilities throughout the City. These centers have been modified to allow for smaller groups and social distancing. Visit the Emergency Child and Youth Care page here for more information.
Employee Assistance Program Expanded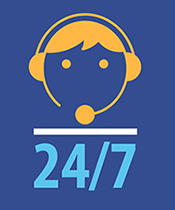 The COVID-19 pandemic has impacted all of our lives, from loss of time with colleagues to illness to social isolation. In the face of current circumstances, it is normal to feel added stress and anxiety. Now more than ever, focusing on your well-being is critical; the healthy coping strategies you develop now can help you persevere through this crisis and support those who depend on you to do the same.
To support you in this process, the City has expanded around-the-clock, free individual counseling services to City workers through the Employee Assistance Program. 24/7 telephone services are available at (628) 652-4600 or (800) 795-2351. Additional self-care resources for employees are also available, as are financial well-being materials to help workers navigate the present economic challenges. These resources are here for you as we all work through these unprecedented times together.
More on SF CENtral's YouTube Channel
Check out this week's video about the City's Childcare for Essential Workers . And check out the rest of our videos on the SF CENtral YouTube Channel highlighting the great work our DSWs are doing all over the City.