Welcome to SF CENtral!
SF CENtral is the City portal that brings together timely and important information to employees from all City departments. SF CENtral includes a website, text notifications and weekly newsletters delivered via City email.
SHARE YOUR SAN FRANCISCO PRIDE!
See below on how to join the SF CENtral Pride Parade Video!
City Department Updates
The links below guide employees from the main SF CENtral page to updates specific to their departments. As many of the sites below require remote access, be sure to log into your Microsoft 365 email account and/or VPN to access your department's page. In the coming weeks, SF CENtral will continue to expand and more City departments will be joining SF CENtral!
City Employees Pause to Mourn George Floyd's Death
City employees paused their work last Tuesday at noon for eight minutes and 46 seconds to mourn George Floyd's killing. Eight minutes and 46 seconds was the same amount of time a Minneapolis police officer pressed his knee onto Mr. Floyd's neck, causing his death. Protests in response to Floyd's death and other instances of police violence occurred across the US and world.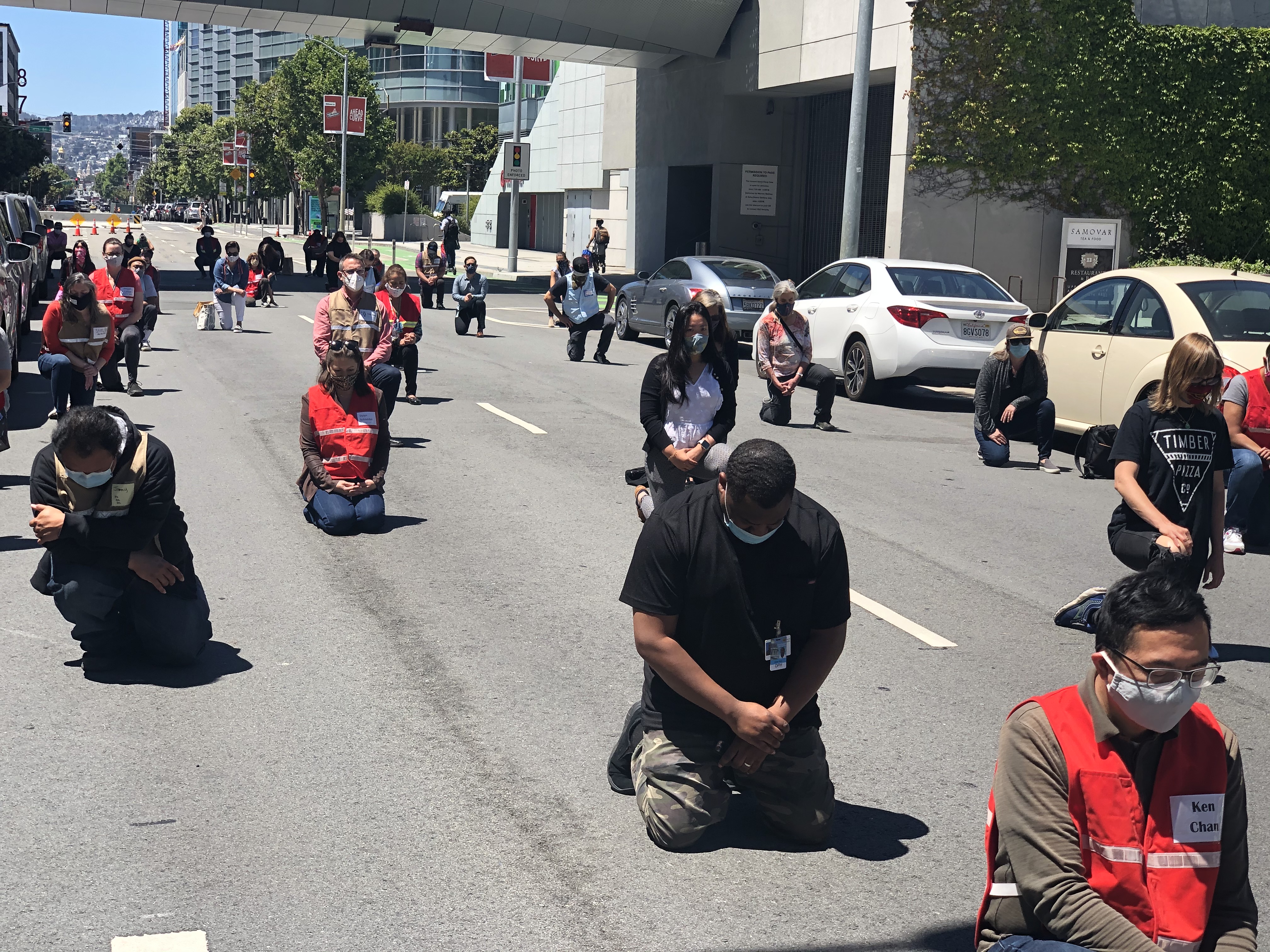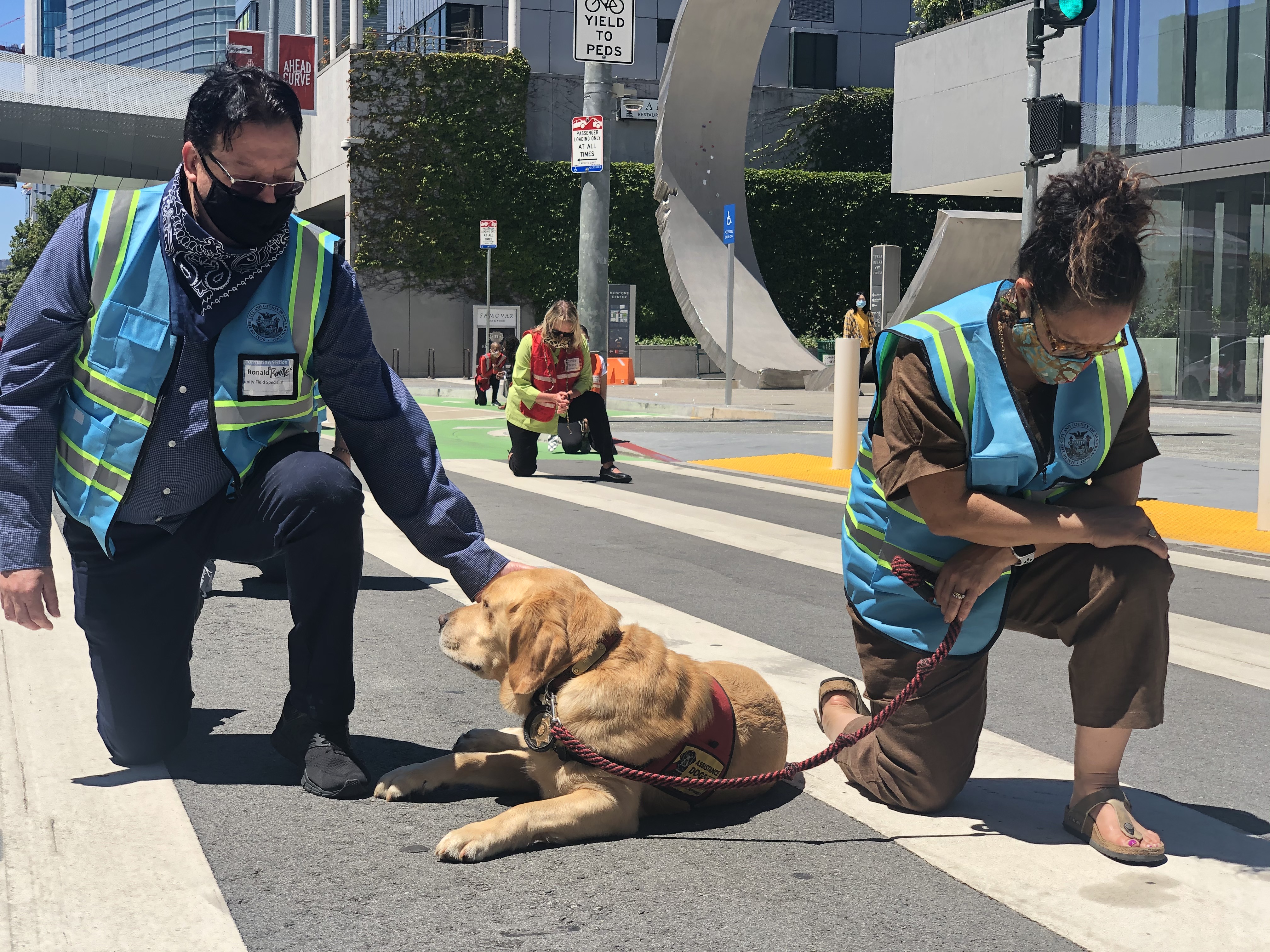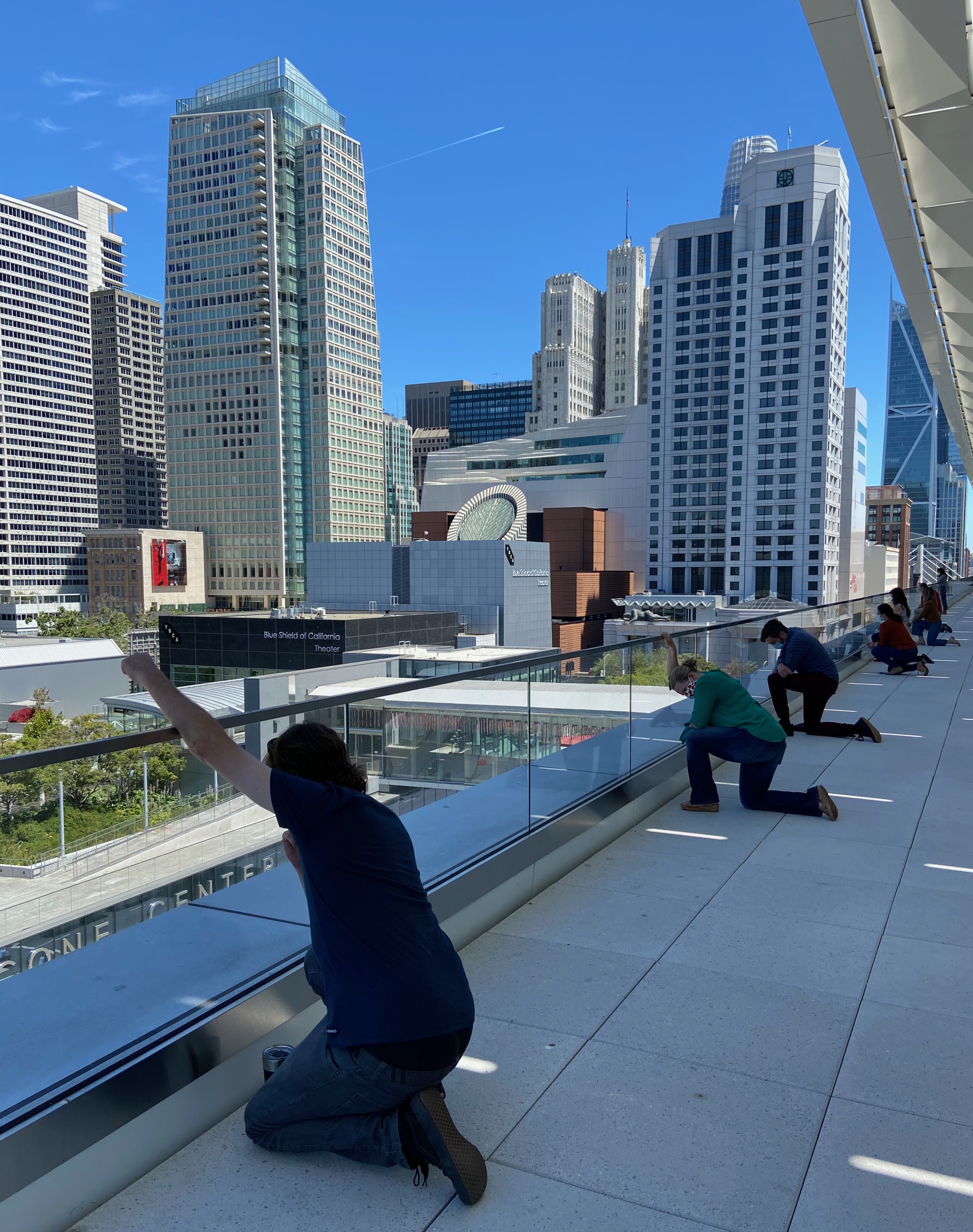 "Racism is a sickness that has devastated our country for far too long," said Mayor London Breed. "It stems from a lack of recognition of the humanity, pain, and suffering that Black people have experienced since the birth of this country, and it must be addressed. We recognize not only the tragic loss of a single life, but also the long history of racism that courses through our entire country. We honor the countless Black lives lost to police violence and recommit ourselves to the fight against injustice and the struggle for equality."
A Community of City Employees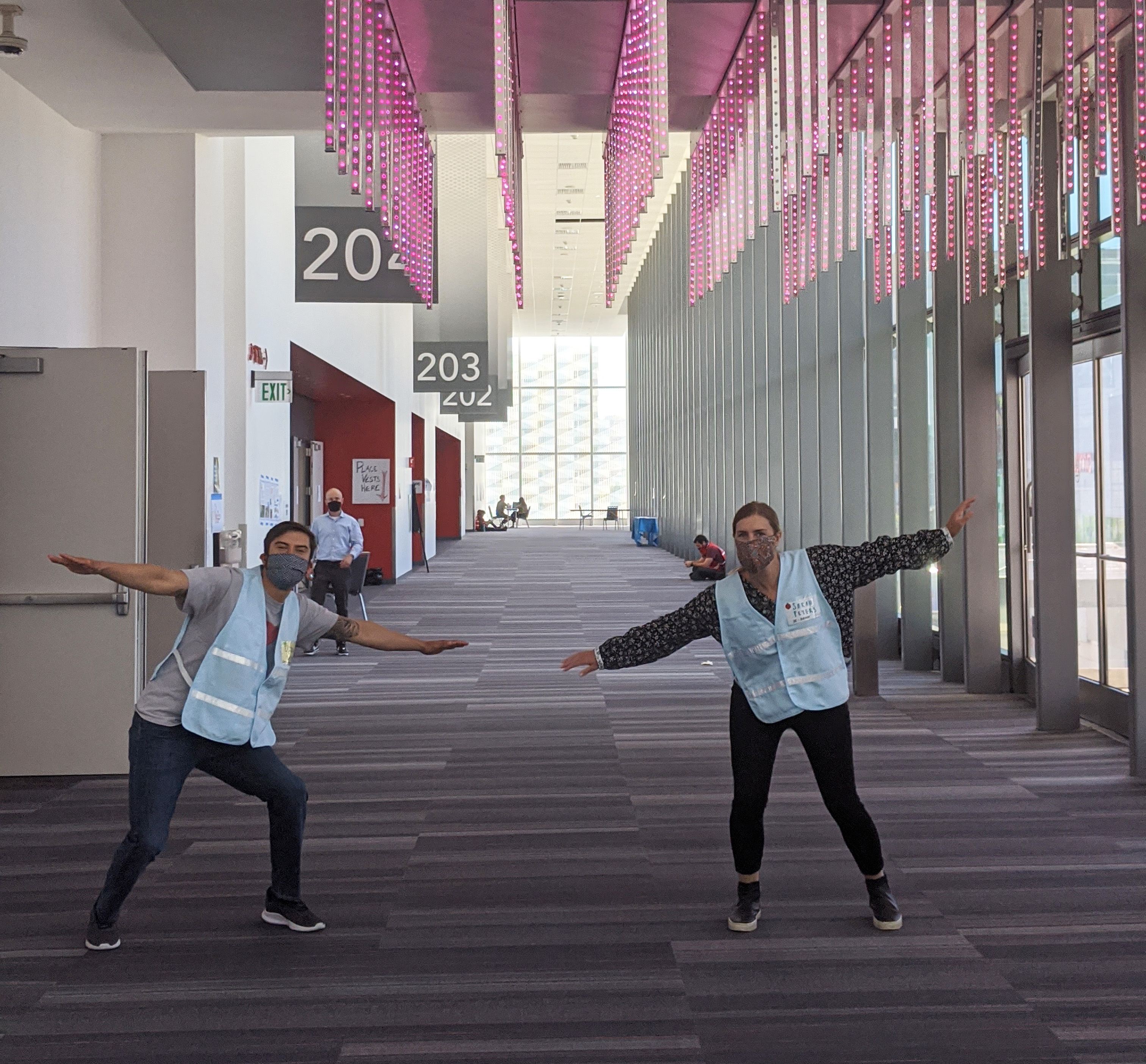 More than 3,000 City Employees have been activated as Disaster Service Workers (DSWs) since the COVID-19 crisis began. DSWs from almost every City department are working together to run the Emergency Operations Center (EOC), staff temporary housing sites, assist at COVID-19 testing facilities, provide childcare for essential workers, distribute food and supplies to those in need and much more to support San Franciscans as we fight this public health crisis.
This effort has created new partnerships between City departments and has provided professional development opportunities for DSWs who are learning different skills and gaining insights into a variety of City operations that will benefit the long-term recovery efforts of the City. With thousands of City workers across all departments working together on a variety of emergency and relief efforts, a strong community of committed and dedicated City employees has emerged. New relationships and a shared sense of dedication and accomplishment has created a productive camaraderie amongst DSWs throughout the City.
"I've enjoyed the opportunity to work with other people from City departments who I otherwise wouldn't have met," said Donovan Gomez, a social media and video specialist with the Public Utilities Commission who is serving his third DSW term at the EOC. "I'm not in the medical field, I'm not in the front lines – but I'm doing a small part to help my city. There's a sense that we are all in this together to help others."
Sarah Peters, a social media specialist from the San Francisco Airport who has served DSW deployments at Laguna Honda and the EOC agrees. "It's been really nice to meet communications specialists from other City departments and learn more about them and their jobs. I've enjoyed combining our knowledge and our different backgrounds to support the City. This has strengthened our network."
Join the SF CENtral Pride Parade Video
This year, we may not be able to parade down Market Street, but we still want to show our Pride. We're inviting all City employees to "march" in the SF CENtral Pride Parade Video! We'll compile Pride videos from City employees and will share with everyone at the end of June for Pride Weekend.
How to join:
Submit a 15-second video to this survey sharing what Pride means to you (no longer than 15 seconds – short is okay as we'll be putting them into one longer video).
Video must be horizontal (landscape).
Make sure to observe physical distance guidelines.
Ideas: Share celebratory footage of your own parade (at your house, at your place of work, with your family, etc.); explain what Pride means to you; share what you love about Pride, your favorite Pride thing to do, or even just a quick message such as "Happy Pride San Francisco!"