Collaborate.
Modernize.
Hire.
Repeat.
Hiring Modernization Project Overview
WHAT. The Hiring Modernization Project is a collaborative effort to improve hiring. The collaboration will ensure changes to the way we hire result in fair, effective and modern processes for applicants, hiring managers, human resources professionals, and others. This project is merit-based, user-centered, data-driven and ongoing.
WHO. The project is guided by YOU, and a steering committee of HR Leaders from 15 City departments. Whether you're a hiring manager or a new employee, we are seeking your input in different ways as we progress.
WHY. Improving the way we hire will have the biggest impact on how the City operates of anything we can do. Modernization requires shared effort, commitment and collaboration to succeed.
HOW YOU CAN HELP. Serve as valuable contributors to the design, development and implementation of user-centered hiring solutions that ensure success and evolve the way we hire.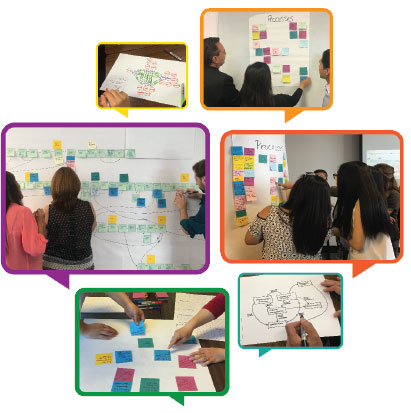 Request for Proposals for an applicant tracking system solution
We are thrilled to announce that the RFP for an applicant tracking system solution has been published! For those of you who have been following this project, you know that this RFP is the product of nearly 2 years' worth of research to improve government hiring and help the City move towards a world where candidates, hiring managers, and HR professionals can have access to a more modern suite of HR tools.
You can read key portions of the RFP at www.sfhiring.com, while the full RFP can be found on the City's Supplier Portal.
Based on the current timeline, we expect a vendor to be selected this summer. Should you have any questions/comments about the RFP, they must be directed in writing (via email) to our RFP coordinator Michael Hirai at michael.hirai@sfgov.org. Michael will take questions until June 14, 2019 at 2:00pm.
The Hiring Modernization Project Team has already begun research work in preparation for writing their next RFP, which will focus on an Onboarding system solution. If your department conducts any innovative onboarding processes, the project team would love to hear about them! You may reach out to Anne Marie Monroe, Hiring Modernization Project Team Manager, at annemarie.monroe@sfgov.org.
Thank you very much for your continued support in our efforts to modernize our hiring process!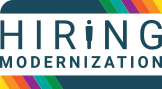 Brought to you by