Collaborate.
Modernize.
Hire.
Repeat.
Hiring Modernization Project Overview
WHAT. The Hiring Modernization Project is a collaborative effort to improve hiring. The collaboration will ensure changes to the way we hire result in fair, effective and modern processes for applicants, hiring managers, human resources professionals, and others. This project is merit-based, user-centered, data-driven and ongoing.
WHO. The project is guided by YOU, and a steering committee of HR Leaders from 15 City departments. Whether you're a hiring manager or a new employee, we are seeking your input in different ways as we progress.
WHY. Improving the way we hire will have the biggest impact on how the City operates of anything we can do. Modernization requires shared effort, commitment and collaboration to succeed.
HOW YOU CAN HELP. Serve as valuable contributors to the design, development and implementation of user-centered hiring solutions that ensure success and evolve the way we hire.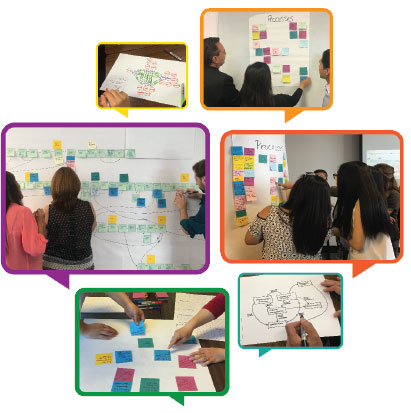 Phase 2: Interactive Workshops (Complete)
In November we held four ideation sessions with recent candidates, hiring managers and HR professionals. Three of the sessions had the same curriculum which focused on unpacking ideas for how we might address the issues we face in hiring. The fourth session focused on gathering the content for an informational hiring timeline for hiring managers and candidates. The concept of a hiring timeline is one that has come up in many conversations, and we thought we'd get a group together to create the first version.
We are here...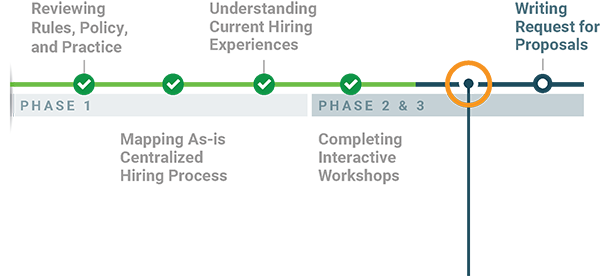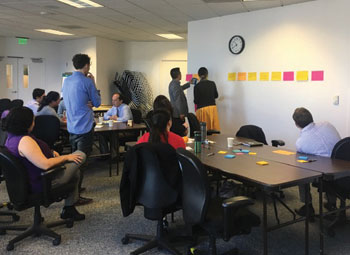 Prototyping Solutions for Implementation
Over the past three months, we've been committed to spending most of our time with our key users (candidates, hiring managers and HR professionals). Moving forward, we will of course continue to prioritize those engagements, but we have taken a small break from them to 1) focus on a couple prototypes, 2) translate our findings into ideal user scenarios and 3) think through how those findings might inform the structure of the RFP for the new Applicant Tracking System. Want to join the evolution? Visit us online at medium.com/@sfhiring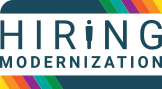 Brought to you by