Welcome to SF CENtral!
SF CENtral is a new City portal that brings together timely and important information to employees from all City departments during the COVID-19 health crisis. SF CENtral will include a website, text notifications and weekly newsletters delivered via City email.
MESSAGE FROM HUMAN SERVICES AGENCY
City Department Updates
The links below guide employees from the main SF CENtral page to updates specific to their departments. As many of the sites below require remote access, be sure to log into your Microsoft 365 email account and/or VPN to access your department's page. In the coming weeks, SF CENtral will continue to expand and more City departments will be joining SF CENtral!
COVID-19 Budget Impacts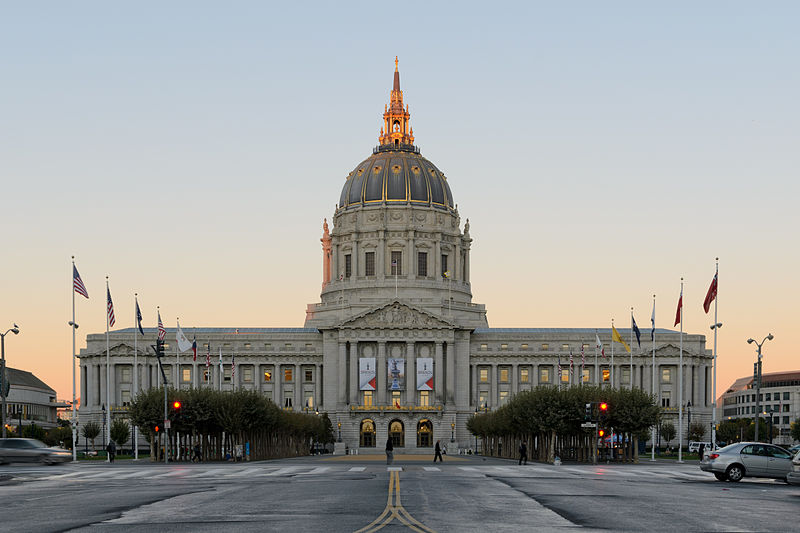 Mayor London N. Breed announced the City is facing a $1.7 billion budget deficit through FY2022 as result of the economic impact of the COVID-19 pandemic. This includes a $250 million shortfall in the current fiscal year; and a $1.5 billion shortfall for the upcoming two-year budget. These projections assume a slow recovery beginning in late 2020, but if that recovery is delayed due to continued community exposure, the projected deficit could grow.
The City's COVID-19 Emergency Response effort has cost the city approximately $375 million for the current fiscal year. Portions of this will be covered by federal and state reimbursements, however, ongoing costs are largely unknown at this time and any ongoing coverage for these types of expenses is uncertain. The two-year deficit projections do not currently include any ongoing emergency response costs, which will add to the already steep shortfalls.
"While from Day One we have focused on confronting this public health emergency, we have also been taking a significant economic hit at the same time," said Mayor Breed. "With over 100,000 San Franciscans applying for unemployment and an uncertain timeline for recovery, we are in for a long, hard road. This is going to require a lot of tough choices and creative solutions, but I'm confident that we can do the work it takes to get San Francisco through this."
The City has delayed its budget process given the public health emergency. The Mayor's Office will issue revised budget instructions to departments , and by June 1st, the Mayor will introduce a balanced interim budget at the Board of Supervisors, followed by a proposed balanced budget to the Board by August 1st. The Board will review, amend, and adopt a budget by September 30th.
Link to full Full Budget Report .
Housing Available for City Workers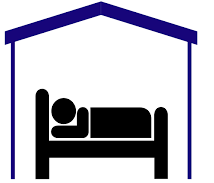 To help support essential workers responding to COVID-19, the City has made a number of hotel rooms available to City employees and partner organizations. Providing safe and accessible temporary housing helps prevent the spread of COVID-19 within first responder communities and offers relief to those workers that may be working extended hours or commuting over long distances. The hotels are centrally located and within walking distance of BART and MUNI stations.
Eligible employees can use hotel rooms for as few as 2 nights and up to 14 consecutive nights, provided the hotel stay corresponds with assigned work shifts, on-call schedules or medical guidance for self-isolating or quarantining.
Requesting Housing
Essential City workers and partner organizations whose assigned duties may be significantly impacted by coronavirus may be eligible for workforce housing. The same is true for individuals working with people exposed to COVID-19. To be eligible, workers must meet at least one of several criteria:
COVID-19 positive or undergoing testing without ability to safely self-isolate at home
High level of on-the-job exposure
Commute at least 50 miles to work sites
Perform extended hours (on call, back-to-back shifts)
A full list of requirements and eligible employee categories can be found here . To request temporary hotel accommodations, please complete this booking form .
City Focuses on Equity
The City is continuing its long-standing commitment to equity during the COVID-19 crisis, working to expand outreach and provide services to traditionally underserved communities. The City has mobilized many of its resources to achieve this: the Department of Public Health has opened COVID-19 testing sites in the Castro-Mission and Bayview neighborhoods; the Human Rights Commission has hosted a weekly Community Roundtable to discuss the impact of COVID-19 and identify opportunities for greater community engagement; and the Emergency Operations Center (EOC), where staff coordinates the City's COVID-19 response, has an embedded Equity Officer, highlighting the need for consistent equitable engagement. This approach is critical in supporting communities impacted by social, economic, environmental, and political issues connected to systemic and institutional barriers.
"In our city's disaster response, I am deployed as the Equity Officer at our City's emergency operations center," says Shakirah Simley, Director of the SF Office of Racial Equity, at the City's Emergency Operations Center. "Being part of an incident command in a pandemic means that we develop strategies to ensure communities that are affected by structural oppression are getting the information, resources and services needed - immediately. Our team works every day to ensure that our folks do not fall through the cracks."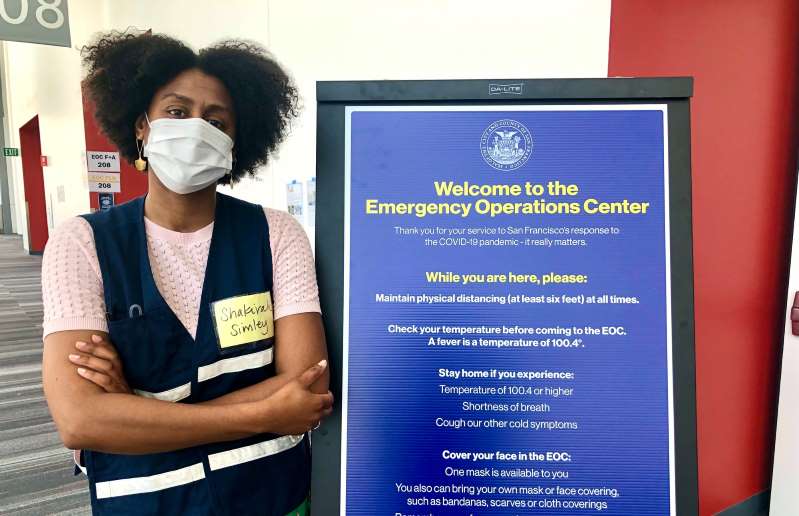 The City also recognizes the importance of using data effectively to identify health disparities by neighborhood, and has published a zip code map of confirmed COVID-19 cases. Referring to its publication, Mayor London N. Breed, stated, "We must make progress reducing the spread of coronavirus everywhere in our city in order to emerge from this pandemic."
The COVID-19 case map is posted on the City's Coronavirus Data Tracker DataSF.org/COVID19 of confirmed COVID-19 cases.
Your Options for Getting Tested
All City residents and essential workers serving San Francisco can get tested for COVID-19 through their primary healthcare provider or CityTestSF for free. CityTestSF is now open at 2 locations: Pier 30/32 on the Embarcadero; and at 600 7th Street in SOMA. For more information and to schedule your test online, visit CityTestSF.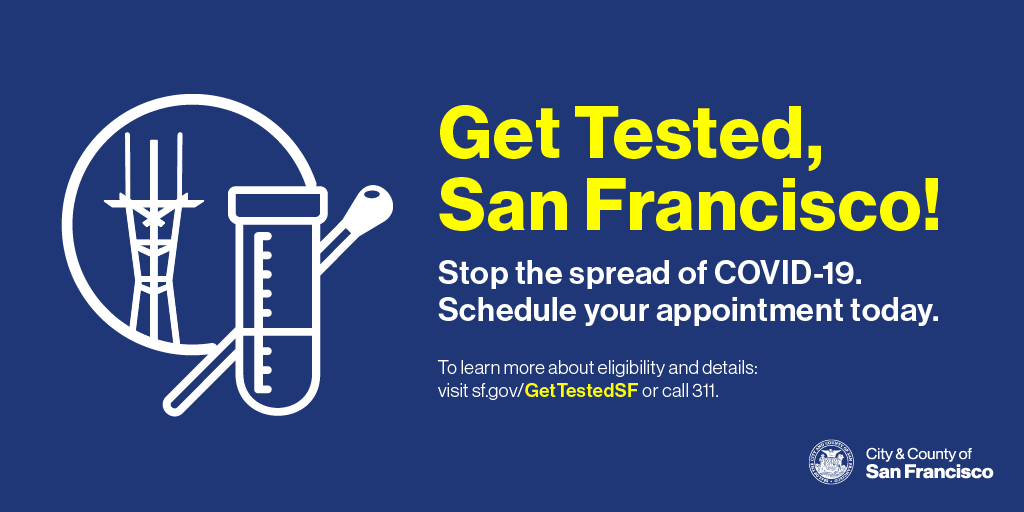 More on SF CENtral's YouTube Channel
Check out the SF CENtral YouTube Channel for videos highlighting our DSWs.