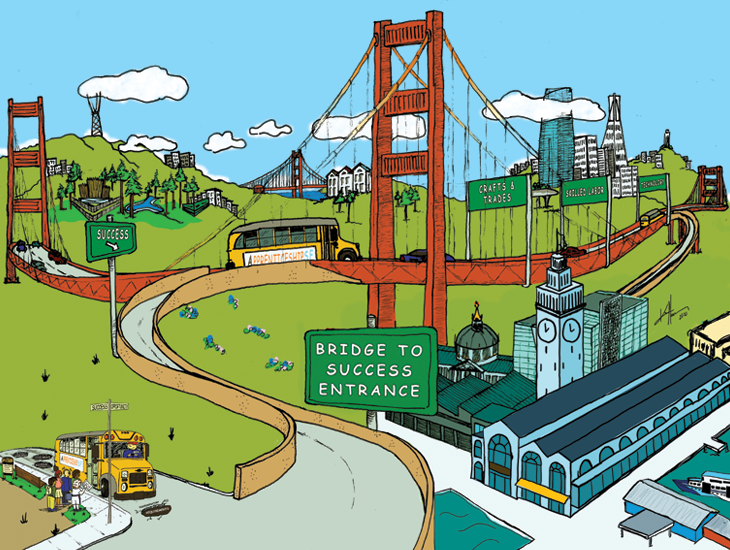 Crafts and Trades Career Fair:
Cross the Bridge to Success
Where:
Port of San Francisco, Pier 50 - Shed D
Terry A Francois Boulevard, San Francisco, CA 94158
When:
February 13, 2020
Time:
9:00 AM - 12:00 PM
Career Pathways Available!
Earn competitive wages while you get the training and experience needed to become a certified professional.
This event connects employers, unions, and training agencies with potential employees—or students. We will introduce you to the many employment opportunities available to them locally.
Register today! to learn more about career pathways and opportunities available in San Francisco. Participants are encouraged to bring their resumes, transcripts and portfolios to share with prospective Employers, Unions, and Training centers.
Location Details:
Muni: Take the "T" train, exit at Mission Rock & 3rd Street
Parking: Giants Lot "A" 6249 3rd Street
If you have any questions concerning this event, please contact our office by phone at 415.562.2211 or email ApprenticeshipSF.DHRWD@sfgov.org
Select how you would like to register: