Welcome to SF CENtral!
SF CENtral is the City portal that brings together timely and important information to employees from all City departments. SF CENtral includes a website, text notifications and newsletters delivered via City email.
SKIP THE FLU. GET THE FLU SHOT.
Protecting yourself and others against the flu is more important now than ever. Take action, help prevent spreading the flu and get vaccinated. Getting the flu vaccine will not protect you from the virus that causes COVID-19. However, it will help prevent the overall burden of respiratory illnesses and protect vulnerable populations this season.Check out the City's new Flu Shot video!
Get your FREE flu shot through your healthcare provider. Click on your health plan for details below:
For more information on flu prevention visit: https://sfhss.org/well-being/flu-prevention .
For FAQs visit CDC at: https://www.cdc.gov/flu/season/faq-flu-season-2020-2021.htm.
City Department Updates
The links below guide employees from the main SF CENtral page to updates specific to their departments. As many of the sites below require remote access, be sure to log into your Microsoft 365 email account and/or VPN to access your department's page. In the coming weeks, SF CENtral will continue to expand and more City departments will be joining SF CENtral!
Helping the City Get Back to Business
A Message from Assessor-Recorder, Carmen Chu
City Assessor Carmen Chiu shares with us some of the ways the City's Economic Recovery Task Force is giving local businesses tools to re-open and safely serve the public, like the Shared Spaces Program that allows local businesses the flexibility to utilize outside spaces to serve the public. Check out her video.
San Francisco Cares
The City and County of San Francisco "Heart of the City" Combined Charities Campaign is kicking off for 2020! Last year, over 3,800 CCSF employees raised more than $1.23 million for 1,200+ non-profit organizations.
This year, the City hopes to raise $1 million. As the COVID-19 pandemic continues to impact our local and global communities, deserving charities and the people they serve are in even greater need.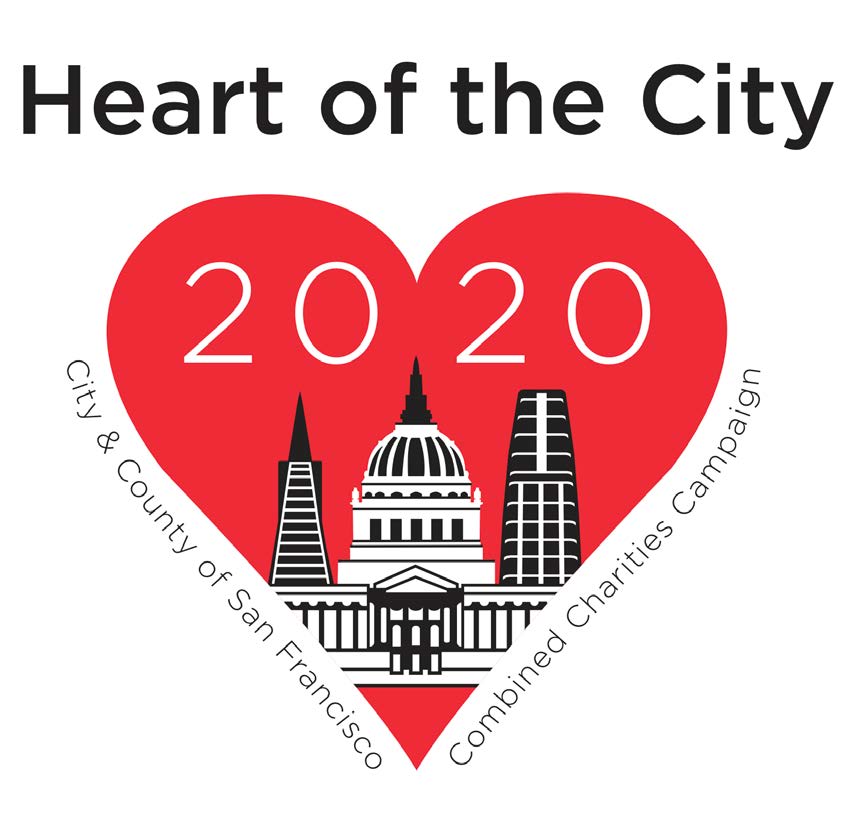 All contributions can be made safely online at HeartoftheCity.sfgov.org . It's easy to track your donation and the progress of the campaign in real-time through the new citywide dashboard. The dashboard highlights the total dollars raised, how many employees have participated and how many are Leadership Givers.
To support San Francisco's response to COVID-19, consider donating to the Give2SF COVID-19 Response and Recovery Fund, featured in the 2020 Combined Charities Campaign. Please visit the official website for more information.
We're Here for You!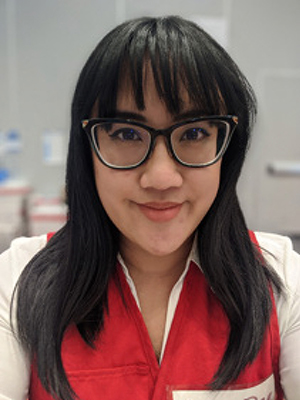 "This is my first Emergency Operations Center deployment, and I am reminded what it means to be a Civil Servant – we think beyond our own needs and focus on the what benefits and protects our Community. It's been inspiring to see everyone from all the City departments come together to fight this pandemic."
Jaena Cabrera, Acting Branch Manager at West Portal Branch, San Francisco Public Library
Summertime Staycation Fun
In the last SF CENtral, we asked what you did to recharge and enjoy summer during the COVID-19 pandemic. Here are some of your photos!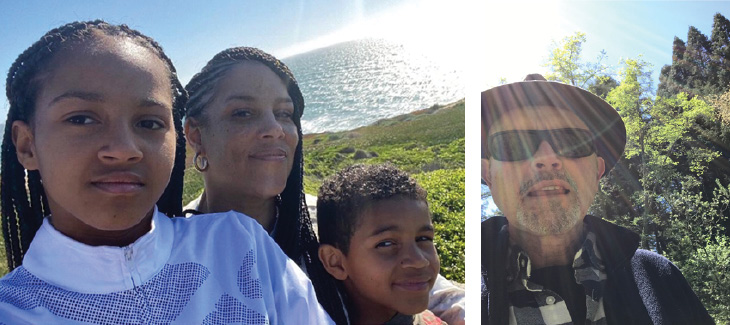 Ergonomics At Home

Has your workspace changed? We want to see it! Upload a photo of your current workspace here to share with your fellow City and County of San Francisco co-workers in the next edition of SFCENtral.
Whether you're now working at the COVID Command Center, your kitchen table or your backyard, we could all use a little workspace ergonomics refresh. Check-out the new Set-up and Go Ergonomics Guide on how to best rearrange your workspace for posture improving and pain reducing tips as well as ways to build active breaks into your workday.
We know working from home brings a new set of challenges—from wearing multiple hats to being always-on for your family. If you need support navigating these changes, contact SFHSS Employee Assistance Program where counselors are available for individual confidential telephone counseling and consultations 24 hours a day, 7 days a week: (628) 652-4600 or (800) 795-2351.