The City is hosting a free booster vaccination event at North Light Court, SF City Hall, 1 Dr Carlton B Goodlett Place on Wednesday, February 23, 2022, from 9:00 am - 2:00 pm. No appointment necessary.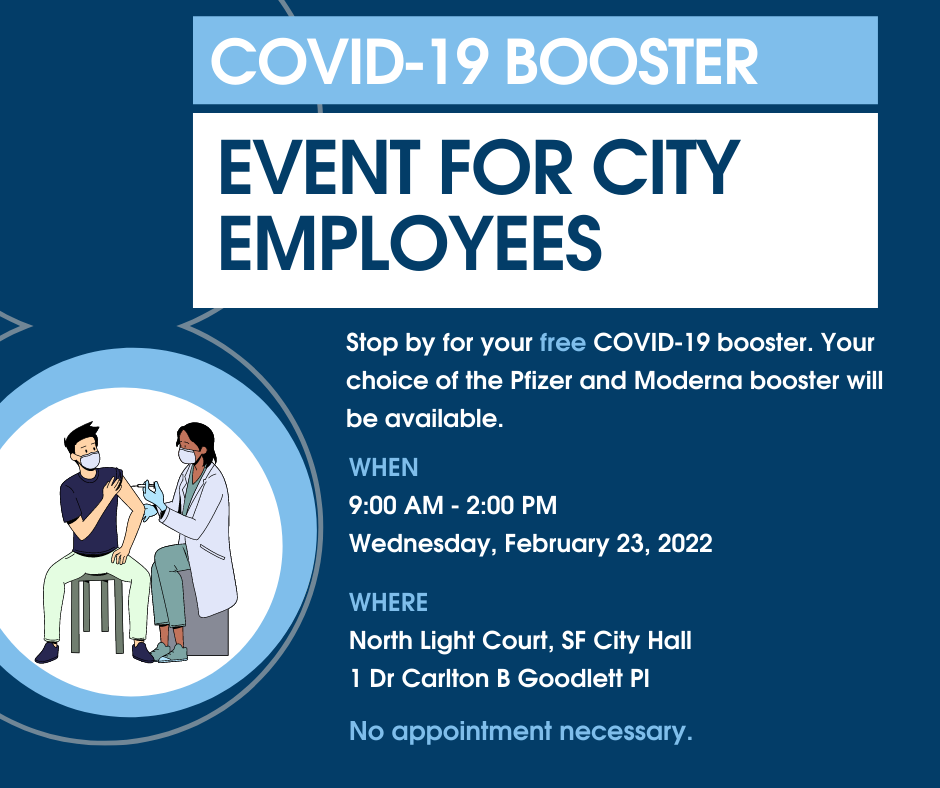 For assistance updating your status, please review the step-by-step video and written instructions .
For questions on booster vaccination requirements or how to update your booster status please contact your department human resources representative.